As individuals approach their golden years, making decisions about their living arrangements becomes increasingly important. Two popular options for senior living are retirement communities and independent living communities. In this comprehensive guide, we'll explore the distinctions between these two choices, shedding light on the benefits, costs, and considerations to help seniors and their families make informed decisions.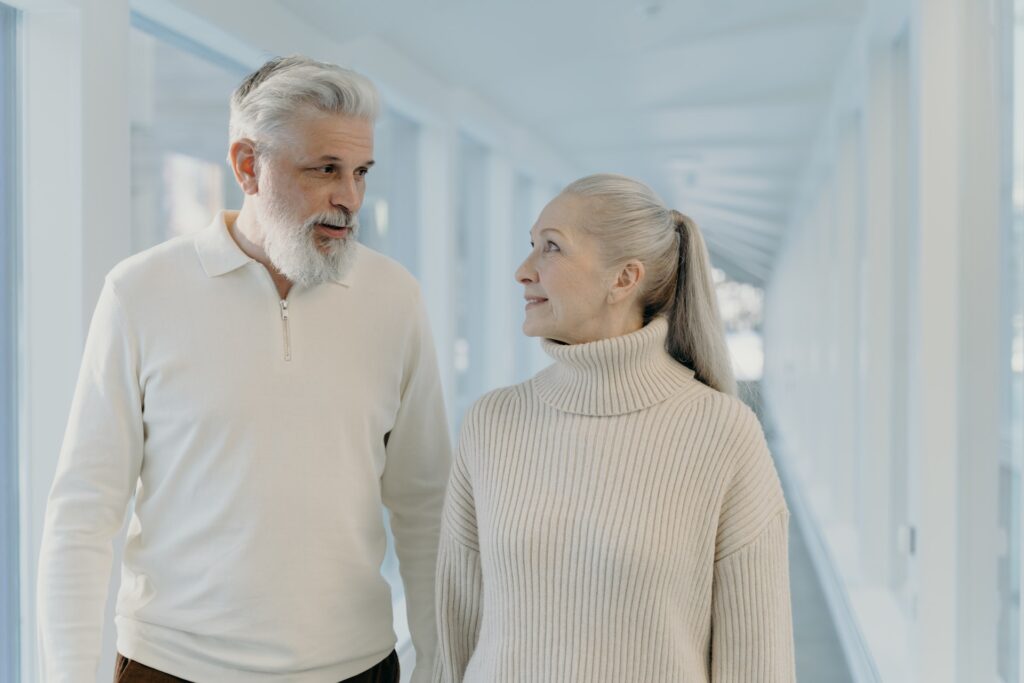 What are Retirement Communities?
Retirement communities, often referred to as retirement homes or senior living communities, offer housing specifically designed for older adults. These communities cater to retirees seeking a supportive and social environment while enjoying various amenities. Key features of Senior Independent Living include:
Amenities: Retirement communities typically provide on-site amenities like fitness centers, swimming pools, dining options, and recreational activities.
Social Engagement: They encourage social interaction through planned events, clubs, and outings, fostering a sense of community.
Support Services: Some retirement communities offer assistance with daily living tasks, such as housekeeping and transportation.
Retirement Communities: A Closer Look
Independent living communities are designed for seniors who are still active and self-sufficient but want a maintenance-free lifestyle. These communities provide an array of benefits, including:
Freedom: Residents maintain their independence, living in private apartments or cottages while having access to various services and activities.
Social Opportunities: Independent living communities offer socialization through organized events and outings, promoting an active and engaging lifestyle.
Maintenance-Free Living: Residents enjoy the convenience of maintenance-free living, including housekeeping and landscaping services.
Comparing Costs
One of the primary concerns when considering senior living options is the cost. Let's examine the financial aspects of both retirement and independent living communities.
Retirement Communities: Costs in Senior Living Residences often encompass monthly fees that cover amenities, meals, and some services. Costs can range from $2,000 to $6,000 per month, depending on the location and level of care provided.
Independent Living Communities: Independent living communities usually require residents to pay a monthly rent, which can range from $1,500 to $5,000, depending on location and amenities. Additional costs may include utilities and some services.
Factors to Consider
When deciding between retirement and independent living communities, several crucial factors should be considered:
Healthcare Needs: Assess the level of healthcare and assistance required. Independent living communities are ideal for self-sufficient seniors, while retirement communities may offer more comprehensive care options.
Lifestyle Preferences: Consider the desired lifestyle. Senior Independent Living may cater to a more socially active lifestyle, while independent living communities offer more autonomy and flexibility.
Location: Location matters, as it can impact costs and proximity to family and healthcare facilities.
Budget: Evaluate your financial situation and long-term budget to determine which option aligns best with your resources.
Making the Decision
Ultimately, the choice between retirement communities and independent living communities depends on individual needs and preferences. Here are some tips for making an informed decision:
Visit Communities: Tour potential communities to get a firsthand look at amenities, living spaces, and the atmosphere.
Consult with Loved Ones: Discuss your decision with family members or trusted advisors to gather valuable input.
Review Contracts: Carefully review the contracts and terms of residency for any community under consideration.
Conclusion
Choosing the right senior living option is a significant decision that can greatly impact quality of life during retirement. Retirement communities and independent living communities both offer unique advantages, catering to different lifestyles and preferences. By considering your healthcare needs, budget, and personal preferences, you can make an informed choice that ensures a fulfilling and comfortable senior living experience. Ultimately, the goal is to find a community that aligns with your needs and helps you enjoy your golden years to the fullest.
Read more about Assisted Living Expenses