5 Ways to Protect Your Pension if You Go Into a Long-term Care Facility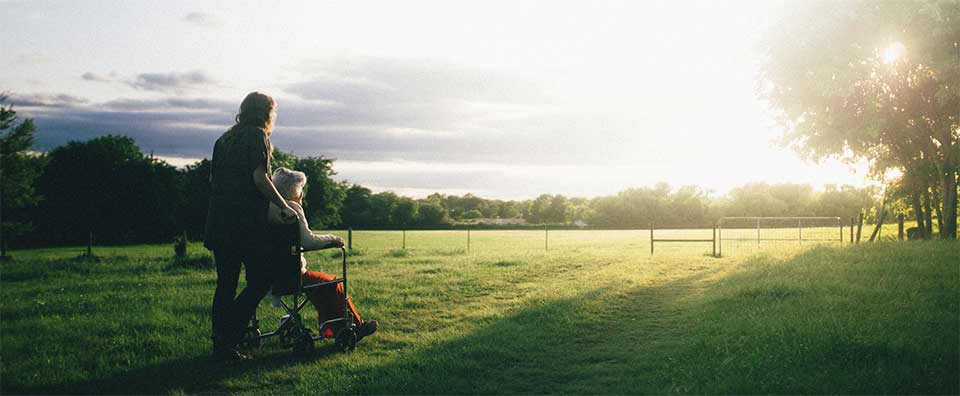 We are aware that sending a senior family to a long-term care facility or nursing home poses a lot of questions. One of which is whether it can take all your pension away.
As a parent, it is crucial for us to leave something for our kids. And often, it is our pension that serves as our legacy.
That's why it is understandable why some elderlies do not want to stay in a long-term care facility. They are afraid that they have to turn over their house to the facility.
But does a nursing home take your pension and social security, or is it an unfounded fear? And if it is the latter, is there any way that a senior loved one can protect his pension?
Can a Long-term Care Facility Take All of My Pension?
Perhaps we think that nursing homes can take an elderly's pension because we are unaware of how their services are paid.
But think of long-term care facilities as leased properties. The only difference with a residential home is that they have nurses on duty, 24/7. And while they cost significantly (around $200 per day), they are less likely to take all your money.
However, you will likely have to liquidate your assets and pay the facility if you live long enough in the facility. Luckily, you can check out anytime
How Much Does Living in a Long-term Care Facility Care Cost?
As mentioned earlier, nursing home care can cost around $200 daily. To give you an idea of how much you are likely to incur, here is a rundown of the expense that you may need to pay if you enter an elderly care facility:
Refundable Accommodation Deposit (RAD)
Similar to a bond, RAD is a lump sum payment made to the facility. How much a RAD will cost differs from one facility to another. It will also depend on the kind of room you would like to occupy.
The only way to reduce the amount of RAD you have to pay is if you have limited means. For instance, your asset is lower than $150,000. In that case, your RAD will be replaced with Refundable Accommodation Contribution (RAC).
RAC costs less than RAD and is revised every three months.
Basic Daily Care Fee
This is a non-negotiable fee, which costs the same among all residents.
Extra Services Fee
This refers to the fee charged in exchange for added services provided to residents.
These "added services" include cable television in your room. This also explains why living in long-term care facilities is like a hotel rather than an apartelle.
Means-Tested Fee
While other fees are deemed fixed, the Means-Tested Fee can be reduced significantly through restructuring. Doing so can help you save thousands of dollars per year.
This can be done through pre-purchasing, having other income streams, and so on. That said, you can opt to work with a financial planner.
Doing so can help you develop financial strategies that can help protect your pension and other assets.
5 Ways to Protect an Elderly's Pension
We get it; seniors are often the victim of financial thieves. This explains why some elderly parents would rather stay in their house and have family members look after them.
But what if we tell you that you can protect your pension legally?
Set Up a Power of Attorney
One of the first steps to protecting an elderly's pension is to set up a power of attorney. Have a trusted family or relative to manage your finances and make financial decisions for you.
Mind you; you can do this long before you decide to reside in a long-term care facility. Nonetheless, you can set your POA to take effect the moment you enter a long-term care facility. So when you can no longer make your decision, someone you trust can do it for you.
A POA can even deter any sticky-finger staff from manipulating you into giving away your money.
Ask About Safeguards
Now that you have your POA ready, the next step is to be wary of who to hire. If possible, ask the facility to let you interview the staff who will be assigned to you. After all, they will be there to look after you and your well-being.
During the interview, ask how they would deal with delayed or unpaid bills. You should also inquire about their process with releasing and handling cash for residents.
In relation, you should ask the facility how they handle theft. What measures do they take to safeguard the resident's personal belongings, including bank books, credit cards, and more?
Use Direct Deposit
Depositing your payments straight to the facility is another excellent way to protect your asset. That's because a direct deposit is more secure than sending checks to the nursing home.
It also ensures that the facility will receive the payment, and you have your banking statement to prove it. Using direct deposit also reduces the risk of theft from either the patient or the facility.
Don't Appoint the Facility as Your Representative
Cases of senior financial abuse among long-term care facilities are something we cannot deny. To prevent yourself from falling victim, do not appoint the facility as your representative payee.
When you do otherwise, you are letting the facility accept federal benefit payments from Social Security or other offices on your behalf.
While the facility is supposed to use those payments for your benefit, it can pose risks. For one, the nursing home can overpay themselves.
This is where your power of attorney can come in handy. That's because your POA can indicate who among your family or relatives can handle the incoming bills.
Don't Use the Facility's Trust Funds
Long-term care facilities have trust funds wherein residents can deposit their pension checks and other money. Sure, this sounds convenient but keep in mind there are scrupulous facilities that can steal your money.
Mind you, only a handful of states require facility trust funds to be audited. This lack of audit makes it easier for facility account managers and other staff to steal thousands of dollars from a patient's account.
As such, not using the facility's trust funds is in your best interest. And if they require you to do so, you can take it as a sign that they are doing something shady.
Understanding Medicare and Medicaid
According to the 2020 Genworth Cost of Care Survey, a semi-private room in a nursing home can cost an average of $7,756 monthly.
Sure, this is a hefty amount to pay. But there is Medicare and Medicaid that can help you cover the expenses.
The Basics
The Centers for Medicare & Medicaid Services oversee both programs. And while they look similar, they are actually different entities.
For one, Medicare is a federal health insurance program for the elderly. They also cater to people with disabilities or end-stage renal disease. However, they do not care about any long-term health care.
What they can cover are stays in skilled nursing facilities for short-term rehabilitation.
On the other hand, Medicaid is funded by the federal and state medical assistance program. This helps low-income Americans and covers various long-term care services. Hence, we encourage you to get one if you do not have one, yet.
Even if you do not have plenty of assets, you can rest assured that you can still receive professional care. All you need is to meet your state's financial eligibility requirements.
You may be required to have a documented need for long-term facility care. It is also essential to note that your income and assets cannot exceed a state's limits.
The best part? Medicaid will pay for your entire nursing home costs in an accredited facility.
Getting Dual Eligibility
Despite their differences, you can be eligible for both Medicare and Medicaid.
As a "dually eligible beneficiary," Medicare will pay for your medical services first. Medicaid, on the other hand, will serve as your last resort.
Think of it this way: You can use your Medicare to pay for your doctor's appointment and hospitalization. Meanwhile, Medicaid can cover your long-term care services such as staying in a facility.
Just keep in mind that coverage and benefits available for a dually eligible beneficiary differ depending on which state you live in.
Conclusion
There are a handful of misconceptions about long-term care facilities, preventing us from seeking professional help for our elderly loved ones. One of which is that nursing homes can take all our money.
Sure, long-term care for a senior family member can be expensive. They can also be vulnerable to exploitation since elderlies are less likely to fend for themselves and manage their finances.
But such cases should not stop you from getting the care that an elderly loved one needs. It is one of their rights, after all.
Fortunately, there are legal ways you can protect the majority of your assets. Plus, you can also set up a financial plan that can help sustain a senior family member living in a facility. You can consult an elderly lawyer and a financial advisor to help you protect your assets before going into a long-term care facility.
Hence, if you are worried that long-term care facilities will take away your pension, you should prepare first. That way, you can have peace of mind knowing that you are giving the professional care that a loved one needs while protecting their assets.
Sign up to Our Newsletter