7 Key Differences Between Assisted Living and Independent Living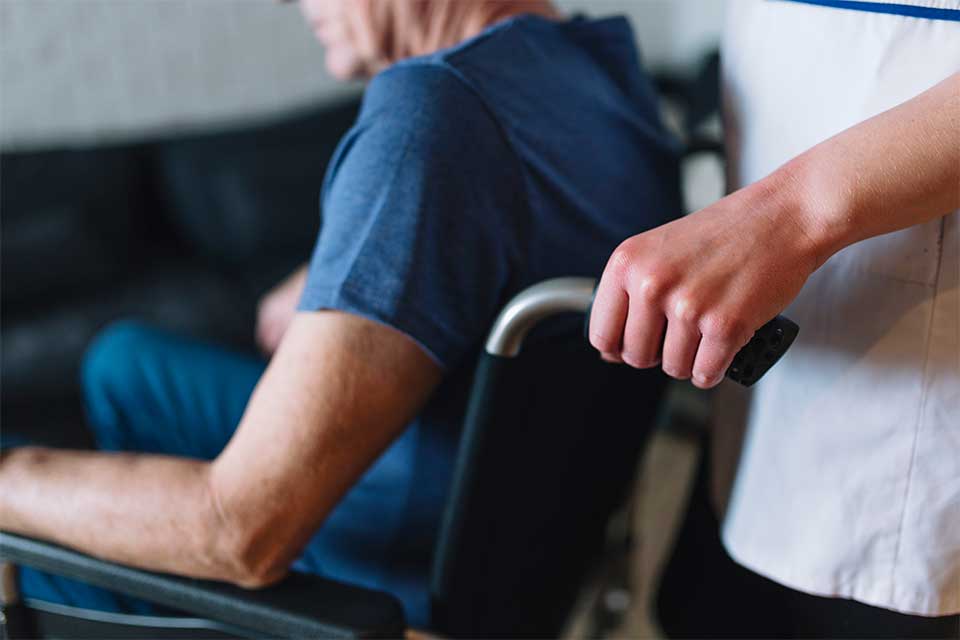 As people get older, they find themselves facing the decision on where the best place to live will be. Some older adults prepare for a change in their living accommodations yet still want that level of independence.
However, because of an illness or a disability, living alone might no longer be an option for them. For some, having a fixed income may be challenging to maintain a home, with all its upkeep.
These are some reasons why senior living communities are one of the best choices for many older adults. Still, you must know two standard entry levels of senior living communities before you decide.
Independent Living
A lot of adults can live independently but don't do so for a lot of reasons.
First, they couldn't afford to live financially on their own. Or the upkeep is too hard for them to keep up with. Maybe they wanted some interactions in a senior community. For these reasons, a lot of adults choose to live in an independent living community.
Independent living communities provide seniors with an active and independent lifestyle while providing social opportunities to connect with others in their same age groups and share common interests.
By relinquishing chores like meal planning, laundry, and housekeeping and having access to a host of organized activities, seniors are given an opportunity to enjoy their retirement without all the responsibilities of owning a home.
Since independent living communities are tailored for "independent" seniors, the amenities and features in every private living space are similar to those that you would see in a small home and apartment.
It may also include a small living area and a full-service kitchen, which allows them to prepare and host their own diners whenever they want while giving numerous communal dining experiences.
Assisted Living
Other seniors might find themselves cognitively or physically unable to live on their own. They might suffer from chronic health conditions like diabetes or heart disease. They might be experiencing a cognitive decline that's often associated with Alzheimer's disease or some other form of dementia. The best option for them is to live in an assisted living community.
In an assisted living community, older adults can have a semi-private or private living space that's usually made up of apartment-style rooms. They can also access additional care and assistance if needed.
There's also a staff that's available 24/7 to help them with activities of daily living (ADLs) from grooming, dressing, toileting assistance, scheduling to doctors' visits, and transportation to those appointments. Additional care is also available, and residents are highly encouraged to be independent as possible.
Moreover, assisted living communities to have a staff made up of full-time medical personnel like certified nursing assistants, an RM, LVN, or a doctor. These professionals are trained to give expert care to elderly individuals with more advanced cognitive issues.
Key Differences
To break it down further, here's an overview of the key difference between assisted living and independent living:
Facilities and Services
Independent living doesn't provide you with medical care and support. Instead, the focus is more on convenience and having an active life. For instance, a senior might order meals or on a café but will unlikely get help making healthy meals or remembering to take their medication.
However, there are a few exceptions to this role. Some independent living communities do work with in-home care companies helping seniors get the support they need while remaining as independent as possible.
On the other hand, assisted living communities are tailored around giving seniors the support when and where they need it. Residents are living in an apartment that's close proximity to other community members.
Help is also available 24/7 with just a simple push of a button, where the elderly can get help with the most basic tasks, including:
Cleaning
Remembering to take medications
Shopping and meal preparation
Bathing and grooming
Making and keeping up with doctors' appointments.
It's also worth noting that some communities offer more extensive care than others and provide a wide range of services that change over time to fit the senior's needs and help.
Medical and Supportive Care
Usually, independent living communities are for older adults who don't need assistance or medical care.
Independent living helps preserve a senior's independence. It gives seniors that no longer feel comfortable living alone some peace of mind. Elderly individuals who have medical conditions but don't need help with basic activities in daily living thrive in this kind of environment.
Meanwhile, if a person is unable to tend to their basic needs, make good decisions on their own, or function without the help of a loved one, then assisted living is a more viable option. It's an excellent alternative for those who can no longer live alone but don't need intensive nursing care.
Access to Staff
Usually, in independent living communities, a senior's involvement with the staff mostly depends on the senior's preference. For example, someone that's eats every meal at the community center or cafeteria might regularly see the staff.
Meanwhile, someone who would prefer a quieter existence might have no regular contact with them unless they sign up for a meal or some other service.
Meanwhile, on assisted living, staff check-in with residents. They might be unable to diagnose medical conditions, but they can stay in touch with them to make sure that they're thriving.
If a resident needs more help, a staff may drop in regularly and reach out to the senior's family. One of the benefits of assisted living is offering families peace of mind knowing that their loved one is constantly being looked after.
Costs
For independent living residents, rent and utilities make up most of the costs. For communities offering specialized recreational opportunities, this may warrant additional expenses in joining fees or memberships. Various meal plans are available for on-site dining and additional costs on services that a senior might opt for.
As with independent communities, assisted facilities have a base rate system that includes rent, utilities, and basic services like housekeeping and meals. According to the yearly Cost of Care Survey, of Genworth, on average, a one-private bedroom apartment in an assisted living facility costs around $3,750.
Moreover, seniors who need specialized, one-on-one care that isn't included in the rent contract might need to work with professional home care to supplement IL or AL community offerings.
While this will increase the total costs, it allows seniors to remain in their homes much longer than move in an entirely different setting, offering a higher level of care.
Continuum of Care
Seniors who live in assisted living communities need some degree of support. This might mean regular check-ins from staff to more extensive support like helping them with bathing or grooming.
Seniors in assisted living communities mostly have degenerative conditions like cancer, dementia, or Parkinson's disease. They may need more extensive care later on and assisted living communities to give them an option to transition later on to nursing or dementia care. However, there are some cases that seniors can still live in the same place as their needs change.
Some independent living communities are also associated with assisted living or similar options. Seniors who live in independent living communities live long, healthy lives without additional care.
Therefore, it's less common for an independent living provider to provide an extensive continuum of care to residents.
Community Design
Independent living communities are usually designed as multiple buildings which spread to bigger campuses, with the main gathering area for programs, events, and meals. The spaces, including apartments, may often be larger, and there's usually a more considerable distance to travel between buildings, usually by walking or by car.
Assisted living facilities, on the other hand, are more self-contained. The needs of their residents are given at the assisted living building.
You'd also notice that assisted living is more intentional in its design. For example, there's enhanced lighting, visual cues, color coding, memory boxes, easy-to-navigate walkways, and secure outdoor and indoor spaces.
Family Involvement
In independent living, residents tend to become immersed in the community, but the primary decision depends on the resident.
Family members are welcome to visit their loved ones and take advantage of the different amenities offered within the community.
In assisted living, on the other hand, family members should take a more active role in the care
of their loved ones, especially those that are suffering from dementia. Family members are regularly updated about the progress of their loved ones as part of the whole care planning process.
Support and interaction from a senior's family is key to their physical, mental, emotional health. That's why it's vital that family members feel welcomed in assisted living or independent living communities.
Which Option is Right for You?
So, there you have it. If you're searching for different senior living options, hopefully, this list has helped you find the right place at the right time and know more about the level of care each option provides.
Sign up to Our Newsletter