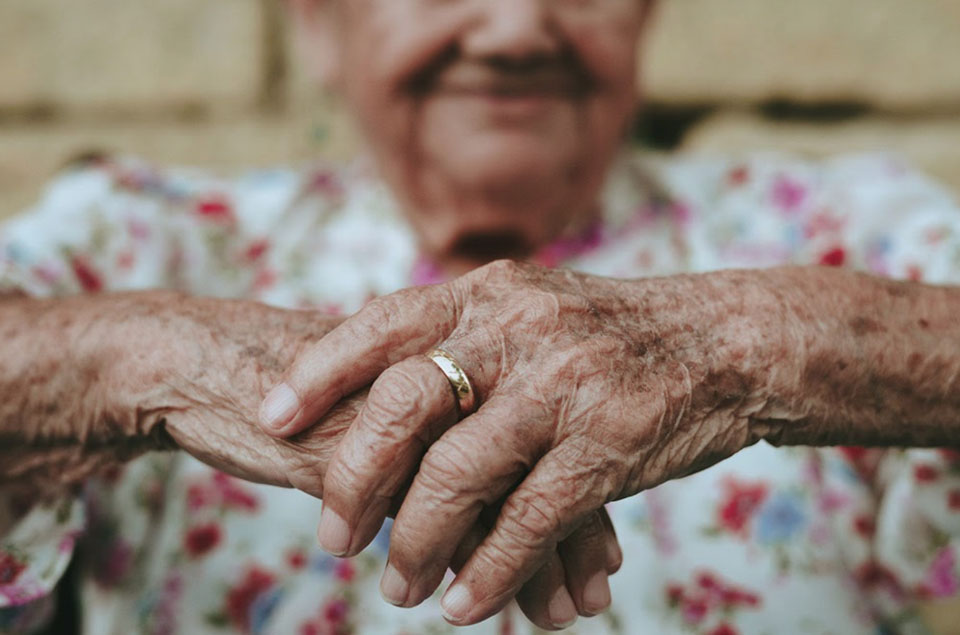 You need a different and more specific approach if you are tasked with caring for your elderly loved ones.
It can be overwhelming at first. So, to help you feel less overwhelmed and to guide you in the right direction, here are 10 helpful tips elderly care for your loved ones.
Assess How Much Care Your Elderly Loved One Needs
Before you start strategizing exactly how you plan on caring for an elderly loved one, you first need to assess their current situation. It's essential to consider your elderly loved one's needs. That's because it also helps you avoid going in too deep immediately and ending up biting more than you can chew.
Meanwhile, you can also look for the best care possible suitable for the elderly. That's because you know which parts of their life they need the most help.
Take note of all the times an elderly loved one has needed help with specific tasks for an entire week. Also, keep in mind how much help they need at different times of the day. Do this assessment based on a daily, weekly, and monthly picture to get the best perspective on it possible.
Assess Your Abilities to Provide The Right Elderly Care
After you've figured out what it is that your elderly loved one needs in their life in terms of care, now it's time to reflect. Preferably, you would want your elderly loved ones to stay with their family.
However, you also need to be realistic about what you can provide for your elderly loved one. You might be unable to give your elderly loved ones the best care they need in different ways.
It's vital that you're honest with this assessment so that your elderly loved one gets the best care that they should receive.
Ask for Professional Advice
If you're unsure of the following steps to take care of your elderly loved one, don't be afraid to ask for professional advice. Your go-to can be your elderly loved one's physician since they know the most about their health needs, affecting how they live their lives. They'll be able to tell you what to be mindful of.
Some people also reach out and consult with geriatric care managers. That's because they have experience helping seniors get the best quality of life that they can have. They can advise you and your elderly loved ones about what changes you can make and how to care for an elderly properly loved one.
Educate Yourself on Elderly Care Options
If you're going to think of ways to care for your elderly loved one, you have to list down all the options available to you. Knowing your options will help you cross out the ones that don't meet the needs of your loved one.
That said, here are five elderly care options that you can opt to use:
In-home elderly care
As mentioned before, the best life that your elderly loved one can live is one where they're as surrounded by their loved ones as possible. Depending on the arrangements you've made with the caregiver, the family can choose how involved they will be.
If you feel that you can manage most of the care for your elderly loved one, it's best to opt for an in-home elderly care arrangement. That way, your elderly loved one is in the presence of their family for most of the time. However, it's also suitable for the days when you cannot commit as much time and effort.
Assisted living
Assisted living is a residential elderly care option that invites more independence for your elderly loved one. Nonetheless, they will still have the medical or personal care they need when they need it. However, this will depend on the discussions with the assisted living facility.
An assisted living arrangement allows the seniors to be helped and taken care of within the comforts of their home. It gives them a sense of independence despite having trouble doing some of their day-to-day activities.
Nursing Home or Skilled Nursing Facility
Nursing homes or skilled nursing facilities are another elderly care option to consider. A nursing home or a skilled nursing facility are options that you should choose if your loved one requires constant medical attention.
Both a nursing home and a skilled nursing facility have round-the-clock medical staff to help with any issues. The difference is that a nursing home is usually for those who are there for a long-term stay.
Skilled nursing facilities may provide long-term care. But most of the time, they're best for short-term care that is usually rehabilitative.
Independent Living Communities
For your elderly loved one who wants to live independently, this can be an attractive option.
A separate living community is where seniors stay within a residential setting. They get to enjoy their community life with other seniors, so there's plenty of socializing.
Independent living communities also provide services that make it easier for your elder loved one to live. For example, they can manage the housekeeping and even prepare meals. That way, your elderly loved one can live a carefree life.
Continuing Care Communities
Something similar to the independent living communities would be the continuing care communities. Continuing care communities offer a variety of elderly care options, all in one convenient location. That means that they can have an independent living community and a nursing home within the same vicinity.
Continuing care communities are best for seniors who don't have many issues now but may anticipate some in the future. The continuing care community can adapt to these changes. As a result, the attention and care for your elderly loved one are appropriate to their situation.
Include Your Loved Ones in the Process
It's a concerning issue when you feel yourself losing the independence you've probably had all your life. Imagine how your elderly loved ones feel when it comes to them experiencing that themselves.
That's why when you're choosing elderly care options for your loved ones, you should make sure that you make them part of the decision-making process. After all, it's their life still. It will mean so much to them to have some semblance of control over their situation.
Getting a say on what happens to their later years in life is one way you can give them that. By including them in the process, the changes won't feel as intrusive to them.
Let Them Socialize
No matter what elderly care arrangement you may plan for them, you must find a way to include socialization in some way.
Having that social support palpable is an excellent way to reduce stress and the risk of anxiety and depression. With a better state of mental health, you will also reduce some risks of physical health concerns for your loved ones.
You can make arrangements to involve your elderly loved one in social activities with other people. However, it would be best if you didn't forget to socialize with them as a family as well as nothing can beat having that familial support.
Make Pre-Made Meals
If your elderly loved one is living at home with you, or even if they're not, consider making their meals in advance. It is more critical in this current stage of their life that they are more conscious of what they eat. Therefore, pre-making their meals will make it easier to ensure that they're eating the right food for their health and don't skip meals.
Check the Finances
You can't start narrowing down your elderly care options if you don't have a good grasp of how financially capable you are. After all, many of these elderly care facilities require financial commitments of some sort.
Therefore, if you want your elderly loved one to get the best care possible, make sure that you check your finances.
Don't forget to look for as much financial help as you can, both from government programs and your family. An elderly law attorney might be able to help you with that.
Read our page about the financial considerations and options when assessing the cost of senior living at Huntington Manor.
Check for Safety Hazards
If your loved one chooses an elderly care option where they have to stay in a separate home from you, make sure that their home is free of any safety hazards. Even if they're more independent, you never know what can happen, so reducing tripping or accident hazards around the house can help.
Aside from reducing safety hazards in the house, you should also install safety measures. This includes grab bars in the kitchen or bathroom and stairs.
Don't Forget Self-Care
If you are responsible for the overall care of your elderly loved one, make sure that you don't neglect yourself either. Sometimes, you're not only responsible for your elderly loved one, but you might be juggling other roles as well. Know that to take better care of your loved ones you first need to make sure that you're taking care of yourself.
Don't forget to care for yourself physically and mentally, and don't live your life obsessing about caring for others alone.
As this was published in the age of the COVID19 pandemic, always remember to wear a mask before helping others. This will serve both taking care of yourself, and also taking care of your elderly loved ones. It is the right thing to do, whether there is COVID or not. And it will be a good practice in the future even in dealing with less threatening respiratory diseases, since the elderly will need more care as older age can make seniors more immunocompromised.
Caring for your elderly loved one requires a different type of approach and attention on your part. Adjustments, although challenging, are needed. Open communication and sound judgment are vital in ensuring that any lifestyle changes can help your elderly loved one.